If you're a news junkie in search of reliable, impartial coverage from the Middle East and beyond, look no further than Al Jazeera TV Qatar. With its headquarters based in the capital city of Doha, this well-respected global network has been shaking up the media landscape for over two decades. From groundbreaking reporting to insightful analysis, join us as we uncover all that makes Al Jazeera TV Qatar an essential source for anyone striving to stay informed about today's most pressing issues.
What is Al Jazeera?
Al Jazeera is a Doha-based state-funded broadcaster owned by the Al Jazeera Media Network, which is partly funded by the House of Thani, the ruling family of Qatar. The channel's flagship show is Al Jazeera Arabic, which is beamed to millions of Arab homes across the Middle East and North Africa.

The network also operates Al Jazeera English, a 24-hour international news channel with editorial offices in London, Doha, Washington DC and Kuala Lumpur.

Founded in 1996, Al Jazeera has come to be regarded as one of the most influential news organizations in the world. Its reporting from war zones and troubled regions often puts it at odds with governments and other powerful institutions.
What is Al Jazeera's mission?
Al Jazeera's mission is to provide accurate and unbiased news coverage of events in the Middle East and beyond. The network strives to be the voice of the voiceless and give a platform to those who are not heard. Al Jazeera also aims to promote understanding and dialogue between cultures.
Al Jazeera's history
Al Jazeera's history is one of both struggle and success. The network was founded in 1996 by Sheikh Hamad bin Thamer al-Thani, Emir of Qatar at the time, with the goal of providing an independent voice for the Arab world. This was a particularly important mission given that, at the time, most media in the region was either state-run or heavily censored.

Al Jazeera quickly established itself as a go-to source for news and information, thanks to its fearless journalism and commitment to telling stories that other networks wouldn't touch. This often put Al Jazeera at odds with governments in the region, leading to repeated shutdowns and harassment of its staff. Despite these challenges, Al Jazeera has persevered and today is one of the most respected news organizations in the world.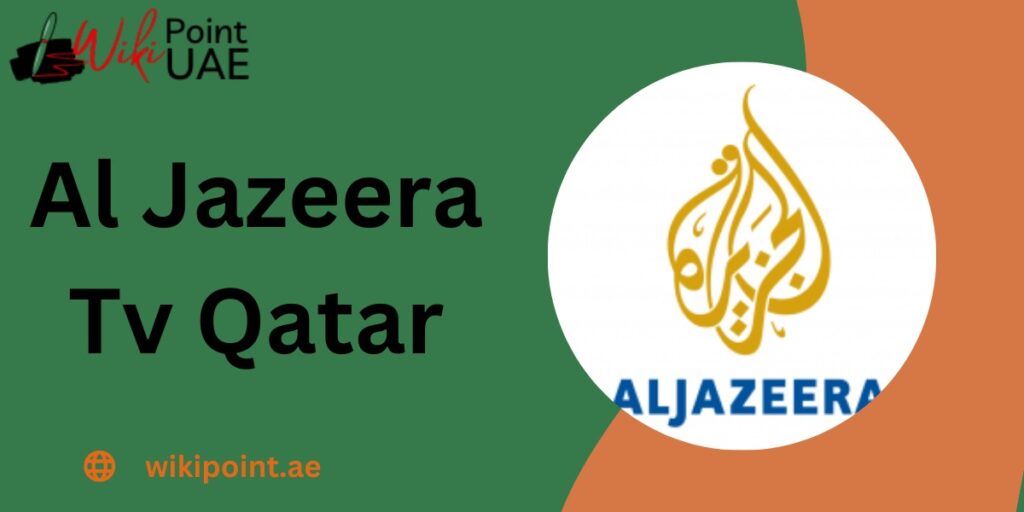 Al Jazeera's coverage
Al Jazeera's coverage of the events in Qatar has been widely praised, with the network providing live updates and 24-hour coverage of the crisis. Al Jazeera's embedded reporters and journalists have provided first-hand accounts of the events unfolding in Qatar, giving viewers a unique insight into the situation.

The network has also been praised for its impartiality, with Al Jazeera providing a platform for all sides to share their views on the crisis. Al Jazeera's Arabic and English channels have both been covering the story extensively, with interviews, analysis, and live updates from across Qatar.
Al Jazeera in the Arab Spring
During the Arab Spring of 2010-2011, Al Jazeera TV was a major force in promoting democracy and freedom in the Middle East and North Africa. The Qatari-based satellite channel provided extensive coverage of the popular uprisings in Tunisia, Egypt, Libya, and elsewhere, helping to bring attention to the plight of oppressed peoples across the region.
Al Jazeera's reporting often conflicted with that of other regional channels like Al Arabiya, which were more sympathetic to the autocratic regimes being overthrown. This led to accusations of bias against Al Jazeera, but the network stood by its commitment to objective journalism. In the end, it was Al Jazeera's fearless coverage of the Arab Spring that helped lead to significant political changes in the region.
Criticism of Al Jazeera
Al Jazeera has been criticized for a number of reasons. Some say that the network is biased against the West, particularly the United States. Others argue that Al Jazeera is too close to the Qatar government and does not provide enough coverage of human rights abuses in Qatar. Some have also accused Al Jazeera of being anti-Semitic. More Post Visit